| | |
| --- | --- |
| LOCATION | DESIGNER |
| 117 Peter Street, Toronto, ON | Gina Nguyen |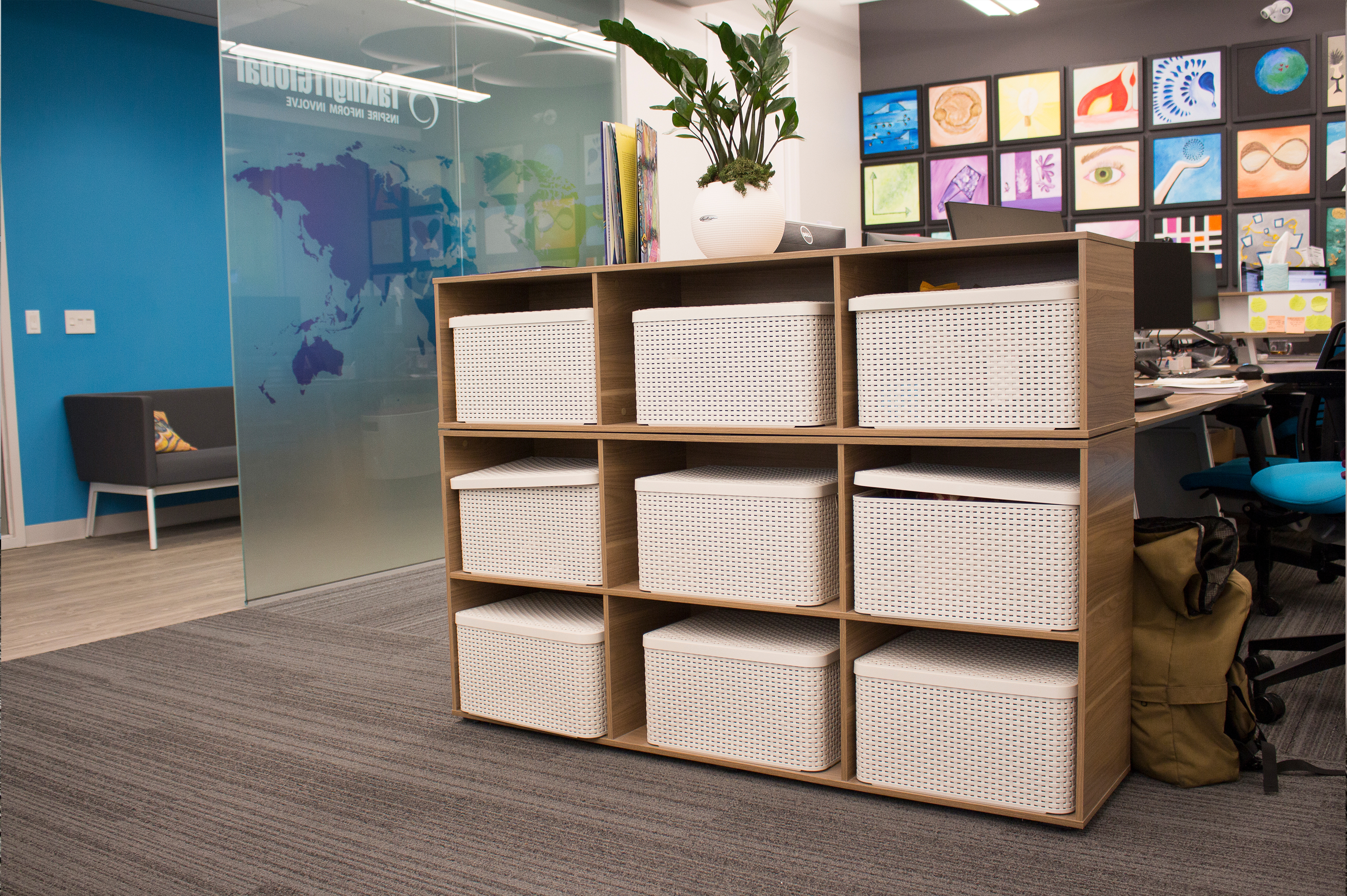 TakingITGlobal is a vibrant Toronto-based not for profit with a small footprint but impressive reach and impact. With over 500,000 members, it is one of the world's leading networks supporting young people in creating social change, focused on DIGITAL YOUTH ENGAGEMENT, GLOBAL EDUCATION, and SOCIAL INNOVATION PROGRAMMING. Offerings around the globe range from micro-mentorship, helping young entrepreneurs launch their ideas, to nation-wide art competitions and online petitions. TakingITGlobal brings technology and world issues into the classroom through partnerships with over 25,000 educators, from more than 4,500 schools in 145 countries.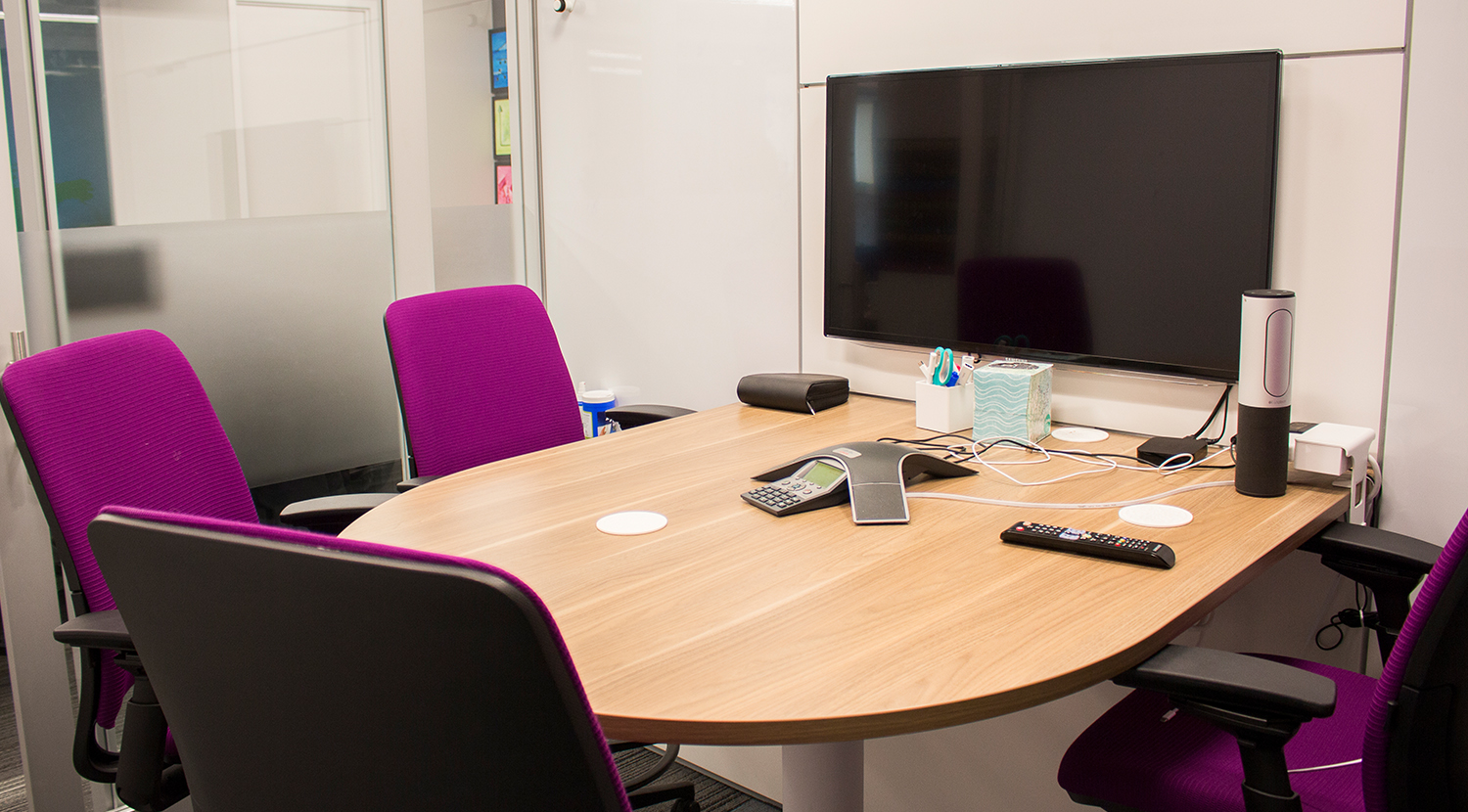 TODAY'S NEEDS TO INCLUDE WORKING HARDER AND SMARTER THAN EVER BEFORE.
---
AUDIO-VIDEO INTEGRATION
The digital era has led to the proliferation of highly accessible interactive technologies, in addition to ways to manipulate and share information. Interactive Technology allows individuals to have personal experiences with integrated media. Interactive tools effectively support workplace collaboration and enhanced learning.
ONLINE LEARNING IS HERE TO STAY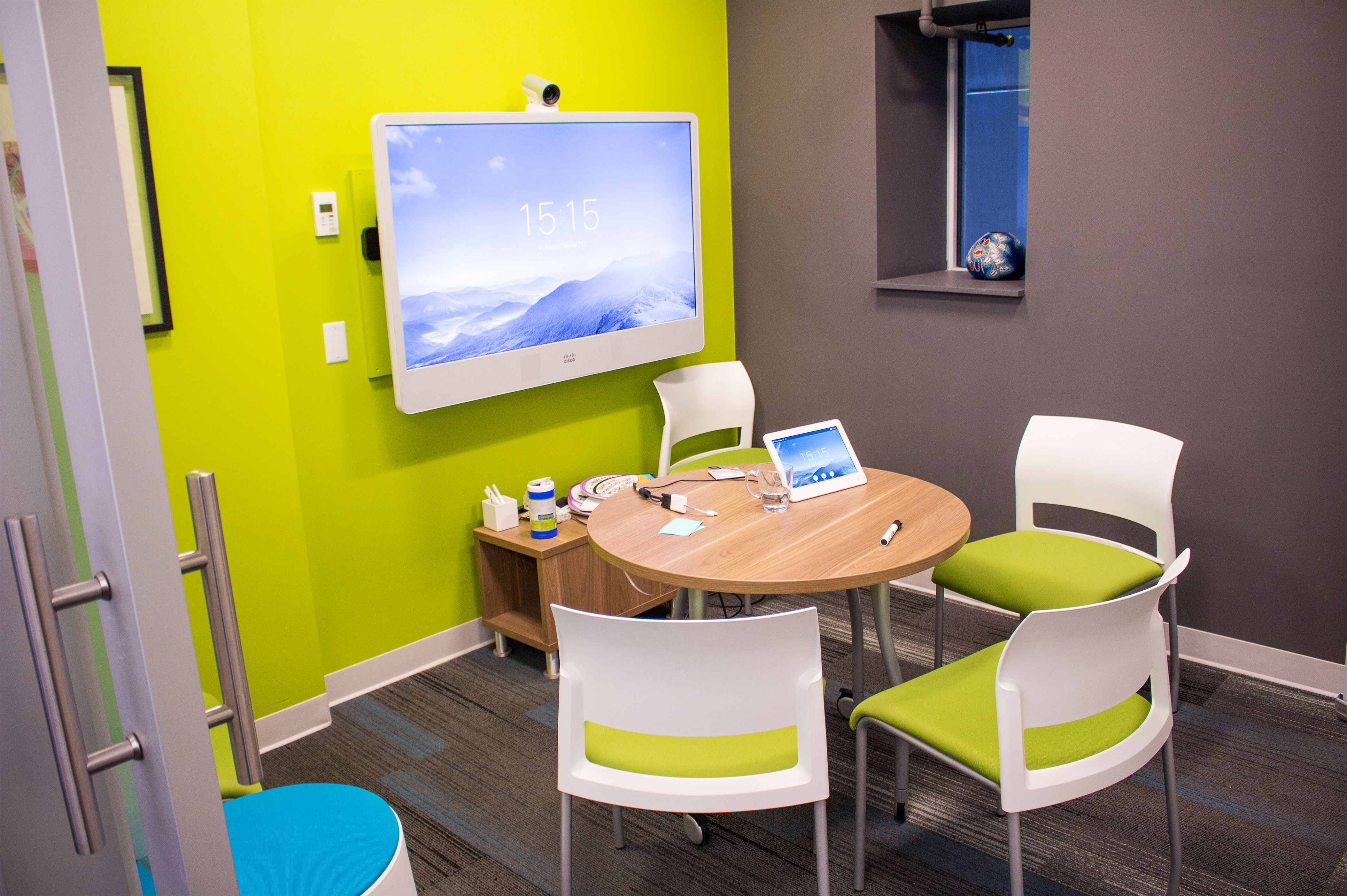 ---
MAXIMIZE YOUR REAL ESTATE
When TakingITGlobal's original building was sold, they needed new accommodations, but quickly ran into the realities of the expensive downtown real estate. They decided to purchase the concrete shell of an office condominium unit — a space ⅓ smaller than their original office, expected to accommodate 50% more employees, and requiring more collaborative meeting spaces. Facing these challenges and tight budget constraints, TakingITGlobal reached out to its network of corporate partners for help.
The network came through: they were introduced to Steelcase, which in turn introduced them to POI. Founder Michael Furdyk describes the generosity and creativity that followed. "Steelcase assisted with a significant discount on furniture, and also supported POI's work when as POI took on the project. The contractor and engineer volunteered their services, and other partners stepped forward to provide the latest technology in locks (Assa Abloy), lighting (Cree), and ceilings (Armstrong). We offered this as a chance for everyone to showcase their most sustainable products, so almost everything is recycled or recyclable. The carpets are made from recycled material and the lighting is Power-over-Ethernet (PoE) powered and energy efficient."
Gina Nguyen of the POI Studio Group took the lead in helping the organization make the very best use of limited, sometimes awkward space, and an eclectic mix of newly purchased, donated and recycled office furniture and materials. Michael gestures around a narrow meeting space that perfectly captures the approach:
"I think this was originally meant to be a closet,
but of course, we can't afford to use it that way. We reupholstered this couch, originally from the basement of our co-founder's grandparents. State of the art TelePresence equipment was donated by Cisco. The table and stools are all Steelcase, and Gina matched the paint colours to the Steelcase furniture, so the result is seamless! Tall whiteboards on wheels move around, both for collaborative brainstorming and also to delineate the space in different ways. And tucked in the alcove is a Brody lounge capsule, also by Steelcase, so people can have some quiet, personal creative time when needed."
---
LEARNING HAS NO LIMITS
The main office is an open concept, with work areas designed to accommodate 18 people. Their design and flexibility have proved to be an unexpected boon.
"We were 12 people when we bought the space and designed it to fit 18, but we're already at over 20 employees! bivi™ Depot provides personal storage space to part-time or out of town workers. All the Reply™ chairs have coat hooks, so we don't need a separate closet. And we now have six meeting rooms, where we used to have only three. Each one has a different, flexible configuration and video conference facilities, so we can deliver a whole variety of programs to youth across Canada and around the world."
---
Director of Innovation  |  Michael Furdyk
The overall effect is remarkably coherent, bright, airy and fresh. The office combines a youthful vibe, including colorful art and furniture accents, with serious technology and productivity.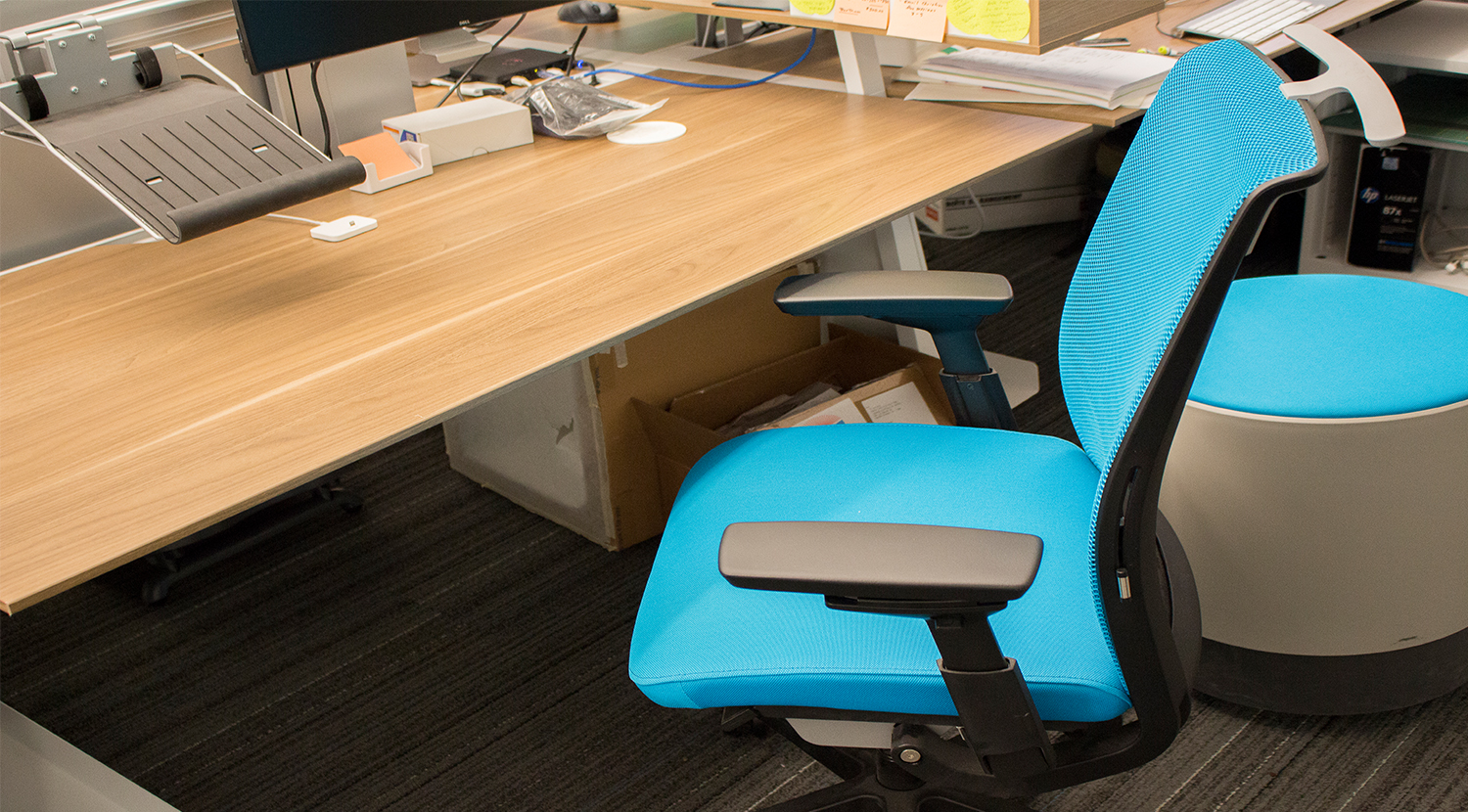 Reflecting on his experience with POI, Michael says, "I really appreciated POI's commitment to our cause, and willingness to work within our constraints. Gina took the time to understand our needs and created a solution that works. I liked that they were a one-stop shop, bringing us planning and product capability. This is a big investment and an upgrade for us, so having long-term warranties and ongoing service from a company like POI brings us peace of mind."
For more education case studies,