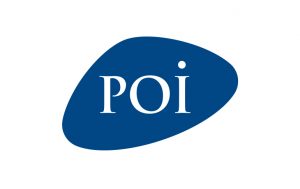 Career Opportunity
Junior Project Manager
Reports To 
Manager, Client Experience
---
Position Summary
The role of Junior Project Manager is to support the Project Coordinators and the Project Managers in the planning and execution of projects within the parameters of the customer journey. The Junior Project Manager should have a passion for details, clear and concise communication and a commitment to excellence. They will be expected to exhibit sound judgment, quick thinking, independence and a people-come-first attitude. The Junior Project Manager will be supporting the team on administrative tasks while learning the best practices to execute a project from start up to project close out.
---
General Responsibilities
Support Project Coordinators and Project Managers on the following tasks: 
Project Planning: verifying delivery dates with vendors, working to improve dates as required, confirm contact information, work with Field Project Supervisors on labour requirements to execute a project, add or change information in Hedberg as required.
Provide administrative support: MS Project schedules, minute meetings, prepare status reports, create installation packages, create change notices and track in the changelog, update documents in PROCORE, print delivery tickets.
Associated Paperwork for Project Execution: Release delivery tickets, print and distribute them to the team members, request installation plans, pull together installation and close out packages.
As required, attend site meetings with PM: project site, plans and product specification, minute meetings.
Punchlist Resolution: work with our internal team and vendors to track and resolve deficiencies within 15 business days.
Project Closeout: complete the invoice process once an order is installed, complete deficiencies, create Project Close-out documents.
---
Competencies
Accountability
Attention to Detail
Client/Customer Focus
Organization
Professionalism
Time Management
Communication
Multi-tasking & Flexibility
Critical Thinking
Teamwork
Anticipate and head off problems that can jeopardize deadlines, budgets, and user acceptance
Pragmatic; focus on getting work done with the resources available to them
Be empathetic, need to understand stakeholders' concerns about a project, take those concerns seriously and address them
---
Your Skills and Experience
Experience in Project implementation and coordination; minimum one years' experience
High School Diploma minimum, post-secondary education preferred
Project Management Certification – completed or in progress
Excellent working knowledge of current Microsoft Office including Microsoft Project, Adobe, Excel, Outlook and Word
Hedberg would be beneficial
Experience with customer interfacing, both internal and external clients
Experience with Office Furniture and related services is helpful
Strong administrative skills with sharp attention to detail
Excellent organizational skills
Excellent problem-solving skills & multitasking capabilities
Knowledge of the POI Order Fulfilment Process as an asset
Strong leadership skills and ability to perform well in a team environmen
---
Work Conditions
Primarily based out of POI Head office
Travel to a client site, PDC, generally within the GTA
Available to resolve issues as they arise during regular hours of after hours
---
What We Offer
Talent experience that empowers our people with unlimited opportunities to do meaningful work and to grow, learn and lead at every point in their career
Newly designed offices that offer unique workspaces that strengthen connections and inspire innovative ways of working
Competitive salary
Flex hours
To apply, please send resumes to ue%25cbv%23pn@no-spam.com.
---
environments and experiences that inspire.