Juggler Wanted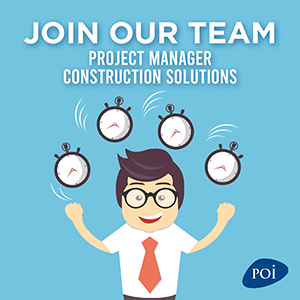 You're a juggler and networker extraordinaire, versatile in every which way. Beholden to a process and governed by schedules, you're always somewhere on the Construction pyramid. Hands-on and attuned to the development and progress of the project, you're managing both up and down and keeping a variety of balls in the air while ensuring that nothing falls under your watch.
More about the role
The role of the Project Manager is to handle multiple tasks at once so as to satisfy competing requirements from a variety of stakeholders. You'll specifically manage the process of construction of our solutions. Acting as super subtrade under General Contractors, Construction Managers or directly for end users, you will coordinate with our installation vendors and internal teams to facilitate and control the installation schedule, cost and feasibility of our solutions. It's your show!
And this!
• Attend weekly team meetings
• Attend specific project meetings as required
• Track and maintain time sheets
• Attend technical and installation training for all Construction Solutions provided by POI
• Attend networking events as requested
• Review Procore and Hedberg as required to maintain all project schedules and budgets.
• Participate in all firm meetings as requested to further develop the firms objectives
• Support all initiatives with respect to Health and Safety in the work place, which includes review our health and safety policy on a quarterly basis.
Preconstruction:
• Reviews the labour requirements and constructability of the proposed solution with the Preconstruction Coordinator prior to pricing and order.
• Coordinates with Build Foreman and Installation Vendors for quotes to install.
• Site review for detailed measurements and constructability
• Reviews and comments on proposed scheduling
• Logs and maintains schedule of required tasks to achieve project schedule and budget.
Construction:
• Coordinates with in-house teams to facilitate installation and completion of the solution including Administration, Preconstruction Coordinator, Solution Specialist, Client Manager, Build Foreman and Warehouse.
• Coordinates with the Contractor as a subtrade on the project, attending site meetings as required to ensure smooth and stable installation of our solutions on time and on budget.
• Coordinates and manages the Build Foreman and installation vendor for installation.
• Use Procore to manage the construction and respond to the project needs.
• Review all installations during construction and for our internal deficiency review.
• Attend final deficiency review with contractor/ designer/ client as required
• Coordinate the completion of all deficiencies and obtain total project completion certificate.
• Follow up and coordinate the correction of warranty issues as they arise.
• Use PROCORE to issue site reports and deficiency reports.
• Track and maintain project logs.
• Provide closeout documents to end user and contractors as required for the project
You've got the credentials to make it happen
• Experience in Construction Project implementation and coordination; minimum 8 years' experience
• Experience with the planning and implementation of walls systems solutions and premanufactured systems is an asset.
• High School Diploma minimum, post-secondary education preferred
• Project Management Certification preferred – completed or in progress
• Excellent working knowledge of current Microsoft Office including Microsoft Project, Adobe, Excel, Outlook and Word
• Working knowledge of Procore preferred
• Experience with customer interfacing, both internal and external clients
• Strong administrative skills with sharp attention to detail
• Knowledge of the POI Order Fulfilment Process is asset
Our promise
At POI, we create environments and experiences that inspire. This holds true for both customers and staff. We offer newly designed offices that offer unique workspaces that strengthen connections and inspire innovative ways of working. With flexible spaces along with flexible hours, health and dental benefits, and competitive salaries, we not only advocate a work-life balance, but we live it!
Start Your Application
We'd like to find out a little more about what makes you tick, so we've put together a fun and short survey called the Culture Index. There are no wrong or right answers. This process, in addition to your resume, enables us to determine the fit for the role before you commit valuable time to the interview process. To complete the survey, click on this link and select the position you are applying for. Please follow the instructions and upload your resume.