Help is On the Way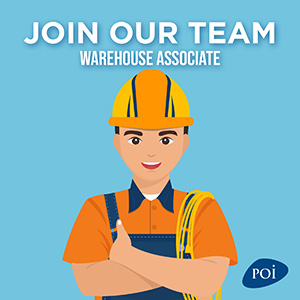 Timely response and accuracy are two of your strong suits and you can seamlessly get on-board with a process quickly. As our new Warehouse Helper, you'll be responding to requests with efficiency in mind while pulling product for loading into trucks that are destined for our customers.
More about the role
Reporting to the Supervisor, New Furniture Warehouse, the Warehouse Helper is responsible for receiving goods, putting them into storage and then picking goods and staging them for loading on to trucks.
And this!
• Unloads vendor deliveries and properly documents what has been received
• Uses scanners to receive product and record their storage location
• Uses picking list or equivalent to pull product for delivery
• Verifies they have correctly picked the right products
You've got the credentials and flexibility to make it happen
• High School Diploma.
• Successful criminal background check
• Work in warehouse facility
• Is flexible in working overtime hours on evenings and weekends and or shift to get the job done to customer's satisfaction.
Our promise
At POI, we create environments and experiences that inspire. This holds true for both customers and staff. We offer newly designed offices that offer unique workspaces that strengthen connections and inspire innovative ways of working. With flexible spaces along with flexible hours, health and dental benefits, and competitive salaries, we not only advocate a work-life balance, but we live it!
Start Your Application
We'd like to find out a little more about what makes you tick, so we've put together a fun and short survey called the Culture Index. There are no wrong or right answers. This process, in addition to your resume, enables us to determine the fit for the role before you commit valuable time to the interview process. To complete the survey, click on this link and select the position you are applying for. Please follow the instructions and upload your resume.