You're the Middleman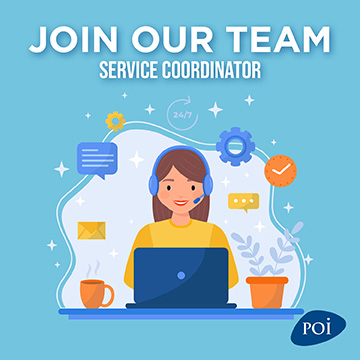 When it comes to service and warranty repair, the Service Coordinator is integral to bridge customer expectations with service requirements. Managing this process requires someone adept at order administration and customer communication. As the conduit, you'll be shuttling between service manager, customer, and vendors to facilitate an effective response to the ongoing service needs of our customers.
More about the role
The Service Coordinator, under the direction of the Service Manager, will primarily be responsible for providing customer service to customers for warranty, repair and parts inquiries.
And this!
Create warranty and repair quotes/orders and send to customer
Review requests with Service Manager to define daily schedule
Review previous daily run with Service Manager to determine if jobs are finished, or additional parts required – order parts as required
Follow vendors processes for receiving warranty part and labour reimbursement
Order stock parts as required by Service Manager
Responsible for administration of our Sample Chair Program
Receive requests from sales, ensure complete information and prepare order
Schedule drop off and pick up with customer, warehouse and D&I
You've got the credentials to make it happen
Excellent customer service Skills.
Excellent negotiation skills
Strong organizational skills and managing priorities
Positive attitude.
Ability to understand vendor parts and how to order them
Working knowledge of Hedberg
Our promise
At POI, we create environments and experiences that inspire. This holds true for both customers and staff. We offer newly designed offices that offer unique workspaces that strengthen connections and inspire innovative ways of working. With flexible spaces along with flexible hours, health and dental benefits, and competitive salaries, we not only advocate a work-life balance, but we live it!
Start Your Application
We'd like to find out a little more about what makes you tick, so we've put together a fun and short survey called the Culture Index. There are no wrong or right answers. This process, in addition to your resume, enables us to determine the fit for the role before you commit valuable time to the interview process. To complete the survey, click on this link and select the position you are applying for. Please follow the instructions and download your resume.