Have you noticed how expectations for a room have evolved? Everyone, in one way or another, is looking for the perfect combination of a private space with a twist of collaborative opportunity. With the need for these types of spaces on the rise, Orangebox responds with its series of modular, reconfigurable, and phone booth like structures to service the space requirements of both workers and students.
Not only is POI Business Interiors proud to feature Orangebox, in its very own LivingLAB but, Orangebox is a leading manufacturer of office furniture, and has been providing innovative and comfortable solutions for a range of industries since 2002. Their products are used in many different environments, from corporate offices to schools and universities. Let's take a deeper dive into how Orangebox products On the QT and Air3 address the evolving organizational and institutional needs for privacy and collaborative settings with acoustic performance.
Discover Versatile Office Furniture for Any Workspace
On the QT Phonebooths
On the QT phonebooths are a fantastic addition to any educational or office environment with their sleek and stylish design offering a private space for people to work and communicate in a busy setting. These phonebooths are designed to provide a quiet and peaceful space for concentration and focused work, without any distractions. The technology enablement and option to include a whiteboard make these incredibly customizable.  
In addition, On the QT phonebooths are designed with sustainability and social responsibility in mind as this has become increasingly important. They are made from high-quality, eco-friendly materials that are both durable and environmentally responsible.  
Air3 Office Furniture Pods 
The Orangebox Air3 is one of the most popular office furniture pods currently available on the market. It is a collection of modular acoustic pods that are highly flexible, making them perfect for open plan offices. These office pods are designed to boost productivity and concentration in a collaborative setting.  
Where Versatility and Adaptability Go Hand in Hand
The Air3 office pods are highly adaptable, allowing for easy customization to fit the specific needs of any working environment. These pods are equipped with the latest technology in mind such as integrated power and data ports, allowing workers and students to easily connect their devices and access online resources. These office furniture pods are designed to be highly ergonomic, providing comfortable seating and adjustable lighting for extended work and study sessions. Additionally, its internationally patented opening roof system features an advanced fire safety system developed specifically for sprinklered offices and other environments.
These pods can be used in a range of different settings, from libraries and study areas to common spaces and student lounges. In a corporate setting, Orangebox can offer more private meeting spaces for workers to collaborate, complete with the ability to integrate AV technology to support all types of work. They are designed to be both functional and visually appealing as they are also available in a range of colour options, allowing schools, universities, and corporate organizations to choose designs that complement their existing décor, or which align with their brand palette.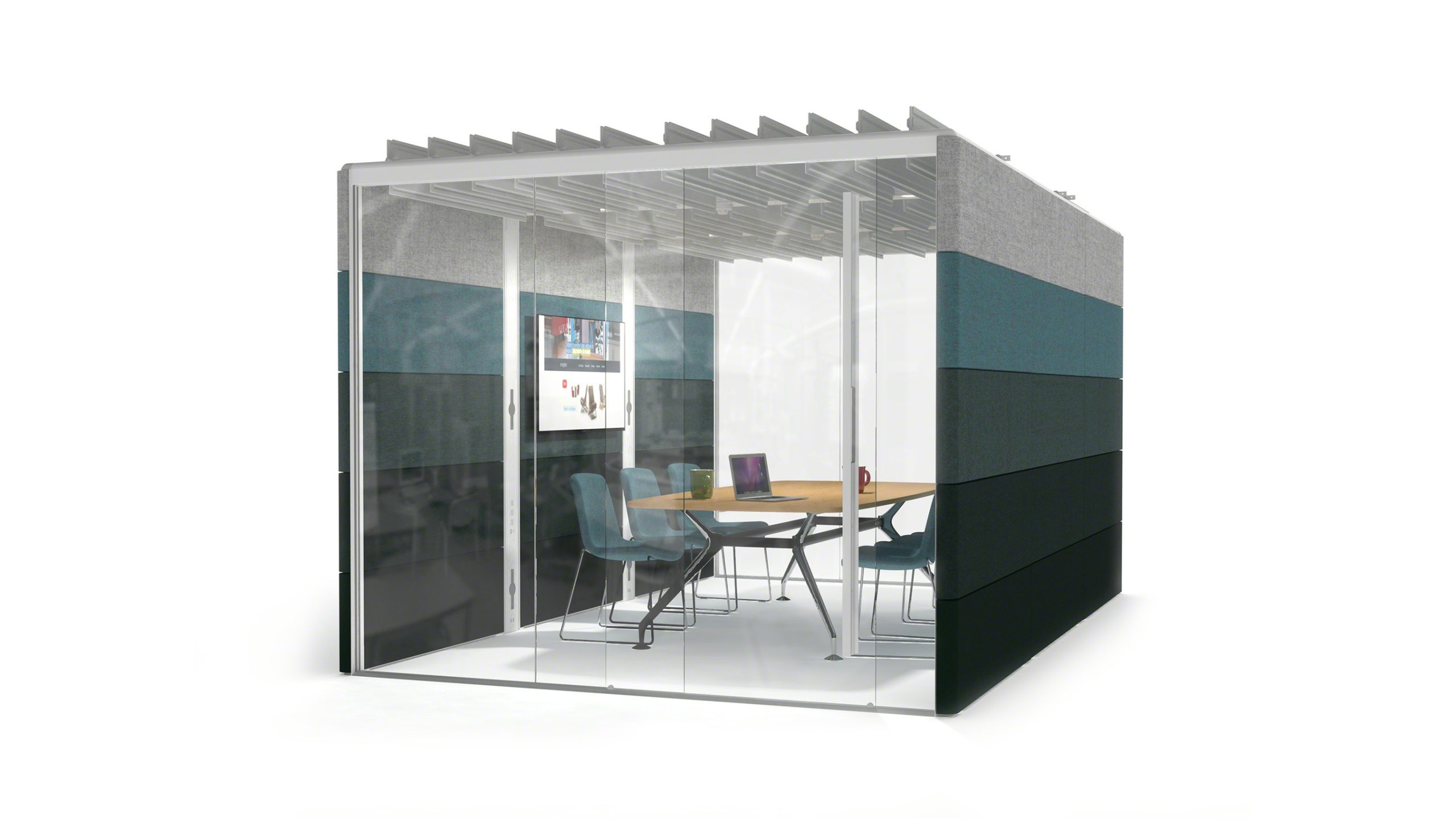 From Work to School Settings
The Orangebox On the QT phonebooths and Air3 are an excellent solution for any organization looking to create flexible, adaptable focus spaces for their staff or students. With their design, technology enablement, and sleek aesthetics, these office furniture pods offer a range of benefits, including improved productivity, enhanced collaboration, privacy, and comfort, which promote a healthier work environment, and can significantly enhance the educational experience for students of all ages and abilities while helping schools and universities create an environment that reflects their values and mission.
POI Can Help You Enhance Employee and Student Engagement
POI provides connected solutions which boost performance, productivity, culture and well-being within learning, corporate, healthcare, and government environments. Reach out to the experts at POI today to learn more about how we can help you create smart and comfortable workspaces where people can ideate, innovate and be productive.
Visit our LivingLAB and witness hybrid in action today. Request your visit now.